TOKI MINOYAKI STORY

Expanding the possibilities of Minoyaki with our unique creativity
SHOWA SEITO Co.,Ltd.
Genichiro Kato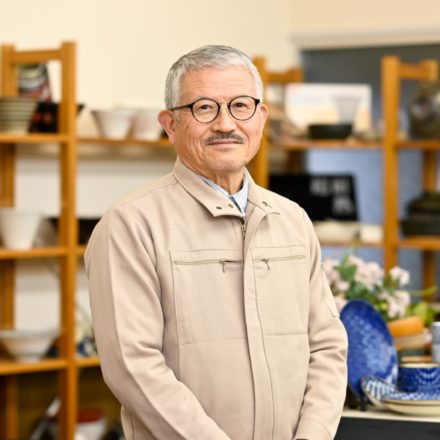 Profile
SHOWA SEITO Co.,Ltd.
Genichiro Kato
440 Dachi-cho, Toki City, Gifu, 〒509-5401
TEL +81-572-59-2151
http://www.showa-seito.co.jp
Instagram
showaseito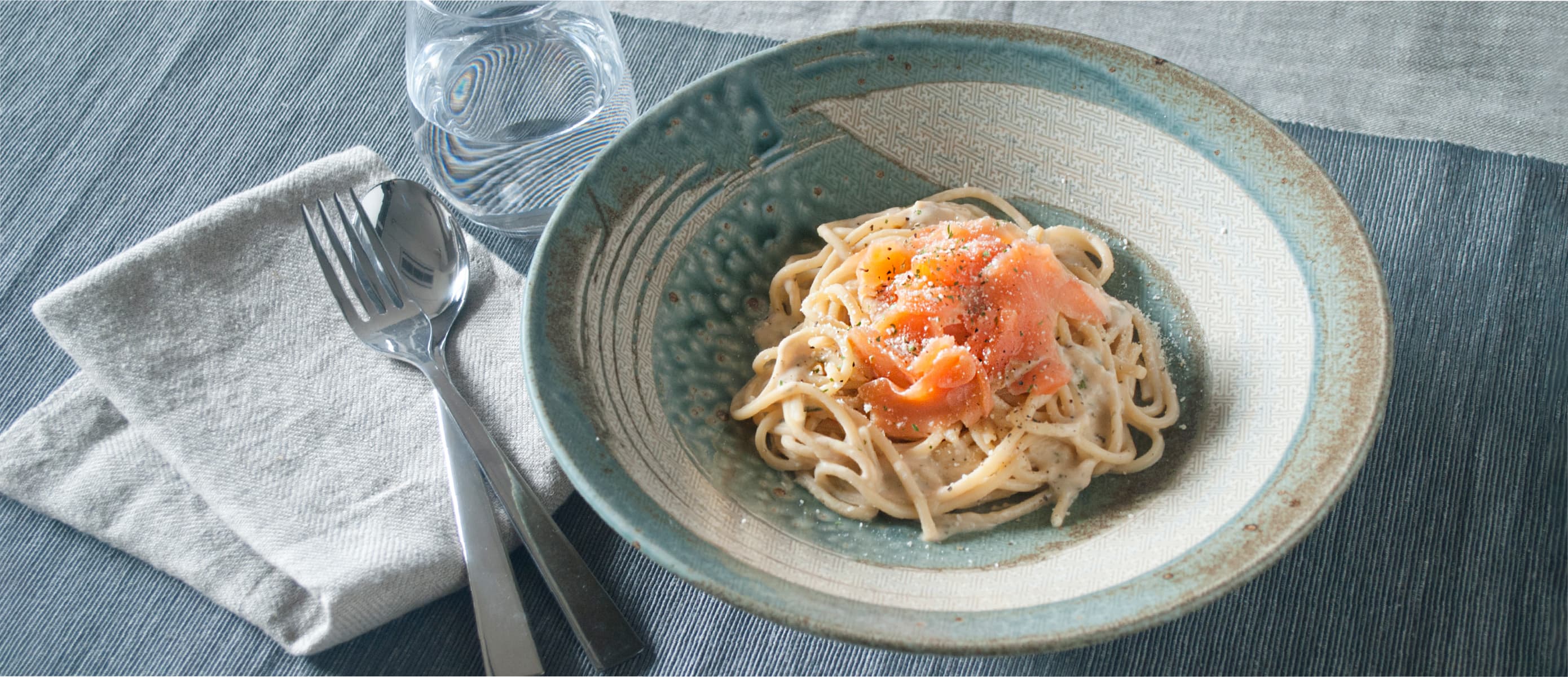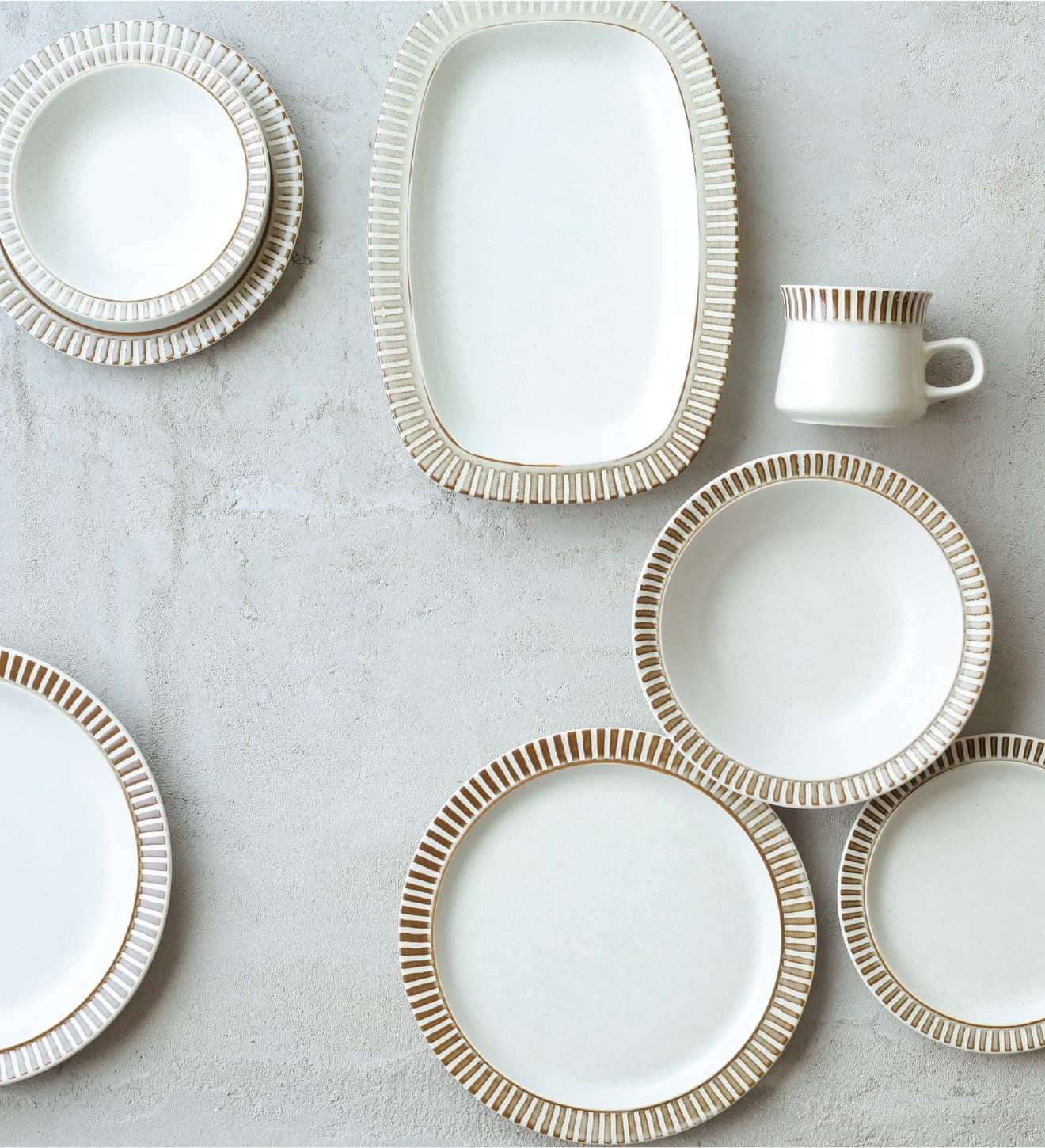 Passion in creating tableware unique to this region
Stylish ramen bowls, fine painted elegant plates, rustic texture rice bowls are a part of the wide variety of tableware which are produced everyday by Showa Seito who does business through wholesalers and is located in Dachi-cho in Toki city, known as the town of bowls. The history of Showa Seito started with first president Miyazo Kato in early 1900 (Meiji and Taisho era in Japan). At that time, pure white ceramics like Aritayaki (Aritayaki is a very famous porcelain in Japan) were popular so it was difficult to gain popularity by producing pottery using the dark soil from the Tono region. Miyazo came up with an idea, "Let's make pottery which takes advantage of the characteristics of the soil" and then, started to study with the researchers at the Gifu Prefectural Ceramics Research Institute. Soon, they produced a completely new ceramic tableware which, for the first time in Japan, combined porcelain-like strength and warm texture resembling earthenware. To commercialize and improve the product, he established Showa Seito in 1927. The tableware called "Shotoyaki" had a warm texture and appeared new to costumers who were accustomed to white porcelain in the market and became so famous that even the Imperial Family purchased it. Japanese potter Hajime Kato who was designated as a Living National Treasure later on, also visited Showa Seito and Institute to study. This ceramic named "Stoneware" was produced before and during World War II. Export to United States became active after World War II and soon Minoyaki's unique texture gained a good reputation. A joint work between American potter and Showa Seito named "599 Patio" series was a big hit and won the "Good Design Award" for the first time as Minoyaki. Showa Seito produced unique and innovative products by improving their skills to make ceramics.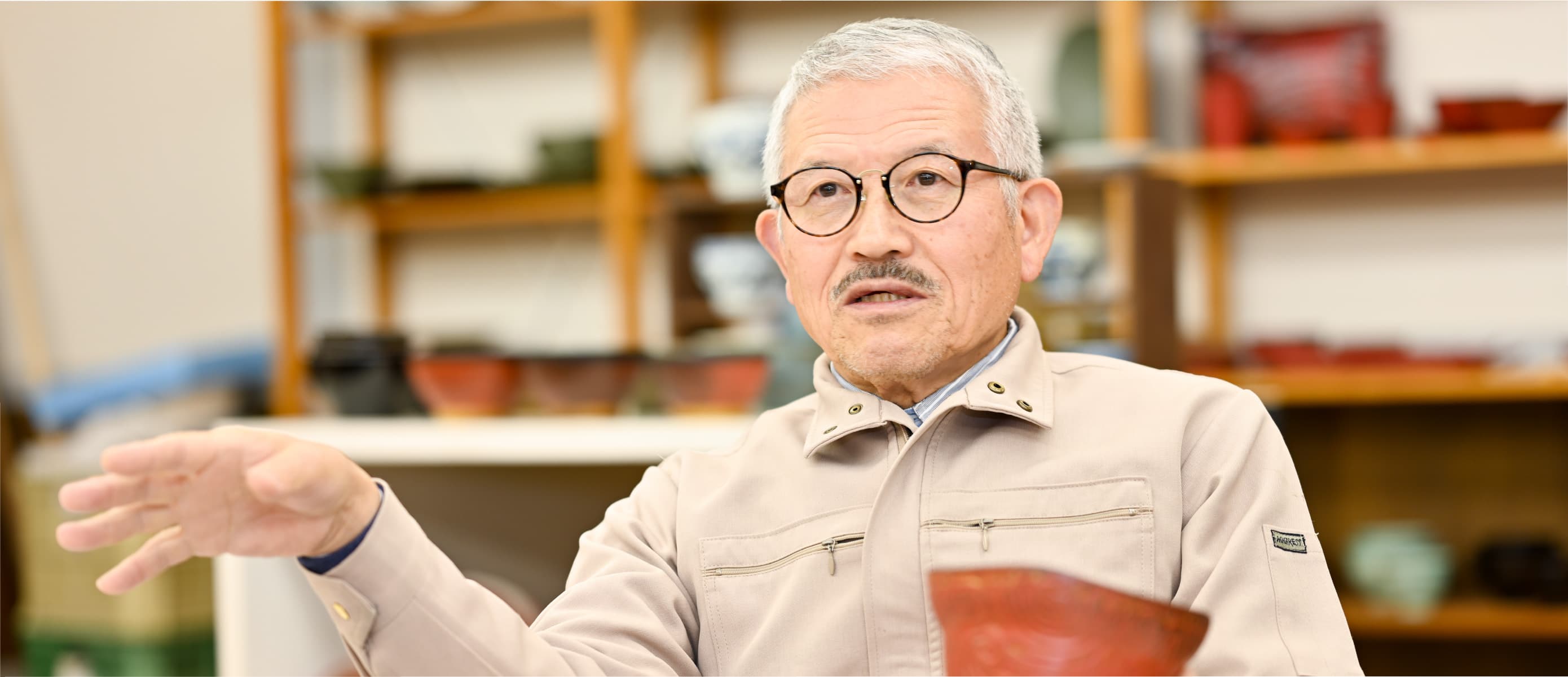 Strength in forseeing the future to produce new products
Showa Seito continues to work hard in developing new product. However, the more the product is excellent and creative, the more counterfeit products begin to appear. "I think the most important thing to create is what people won't do, be unique and not imitate people. We always have to have new ideas and develop product to survive in the industry even if somebody imitates us. Think with your own head and make the pottery by using local soil that's why it's worth doing. Having "foresight" is really important." Said Genichiro Kato the third-generation president. Kato himself gets inspired from art work and as soon as he comes up with an idea he gets involved with development together with his product planning department. Ceramics which used their own technique called "Water-repellent pad printing" portray surface roughness as if it were hand painted. They also produced "Super heat-resistant ceramics" by using special heat-resistant soil. Showa Seito developed new products one after another unafraid of challenges and thinking outside the box.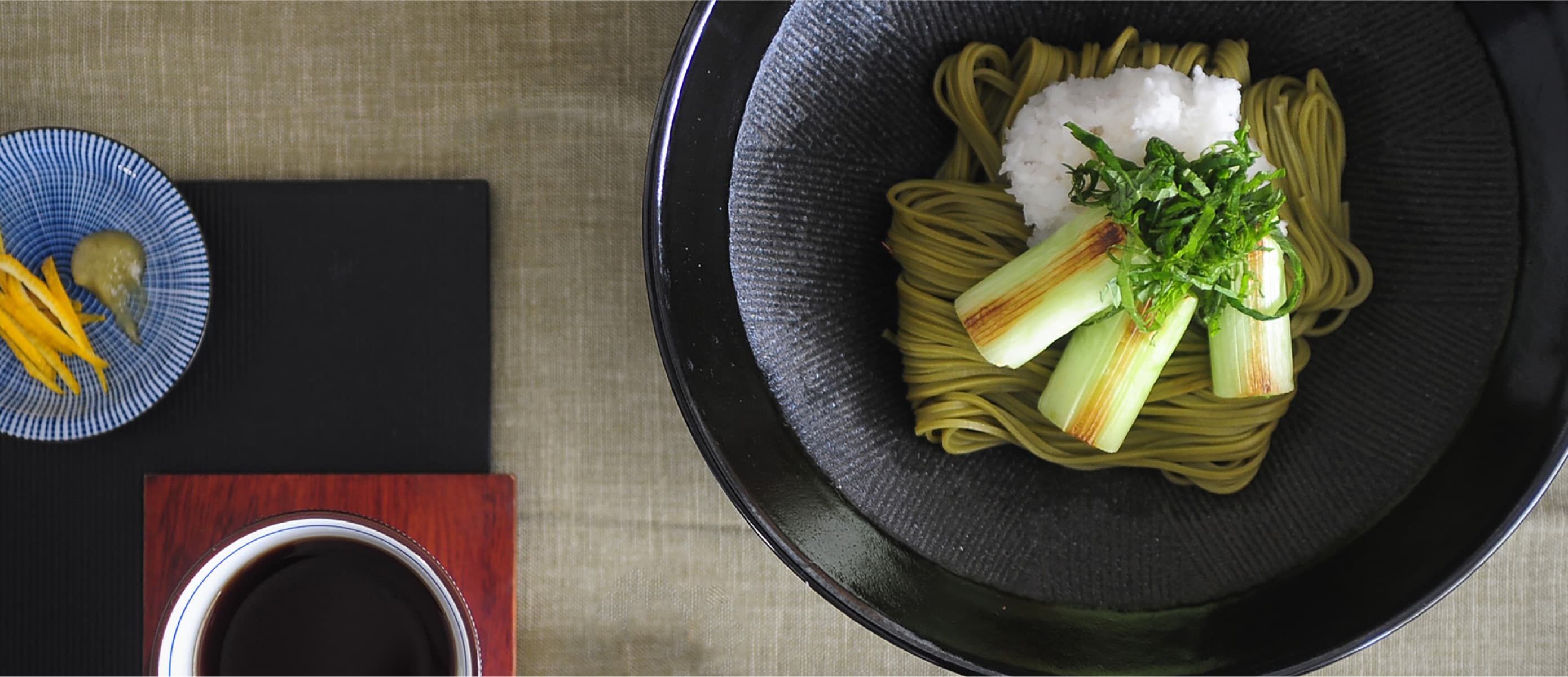 Facilities and techniques to satisfy the needs
In recent years, usage for domestic tableware for business and market needs diversified. Thus low-volume but wide variety of production became required. The way they can withstand these costumer needs so flexibly is by using a continuous firing furnace called "Roller Hearth Kiln" which has a total length of 50 meters. It is able to keep a consistent temperature and finish evenly, firing a variety of tableware ranging from plates to bowls in a short time of about 4.5 hours. In addition, Showa Seito develop their own glaze and they even make their own resin plate to print patterns on ceramics. After a series of trial and error, they made their original glaze to express bleeding which could only be done by hand and they introduced the "Ryukyu-Sanka" series, decorated in an arabesque pattern using Okinawa's traditional indigo blue. Showa Seito established innovative techniques to mass-produce ceramics which mimic hand painted texture. "If we have a wide range of products, it is easier to appeal to customers who have short time and low budgets. We continue developing products to meet the needs by listening directly to customers." Says Haruna Yamasaki from the Product Planning Department.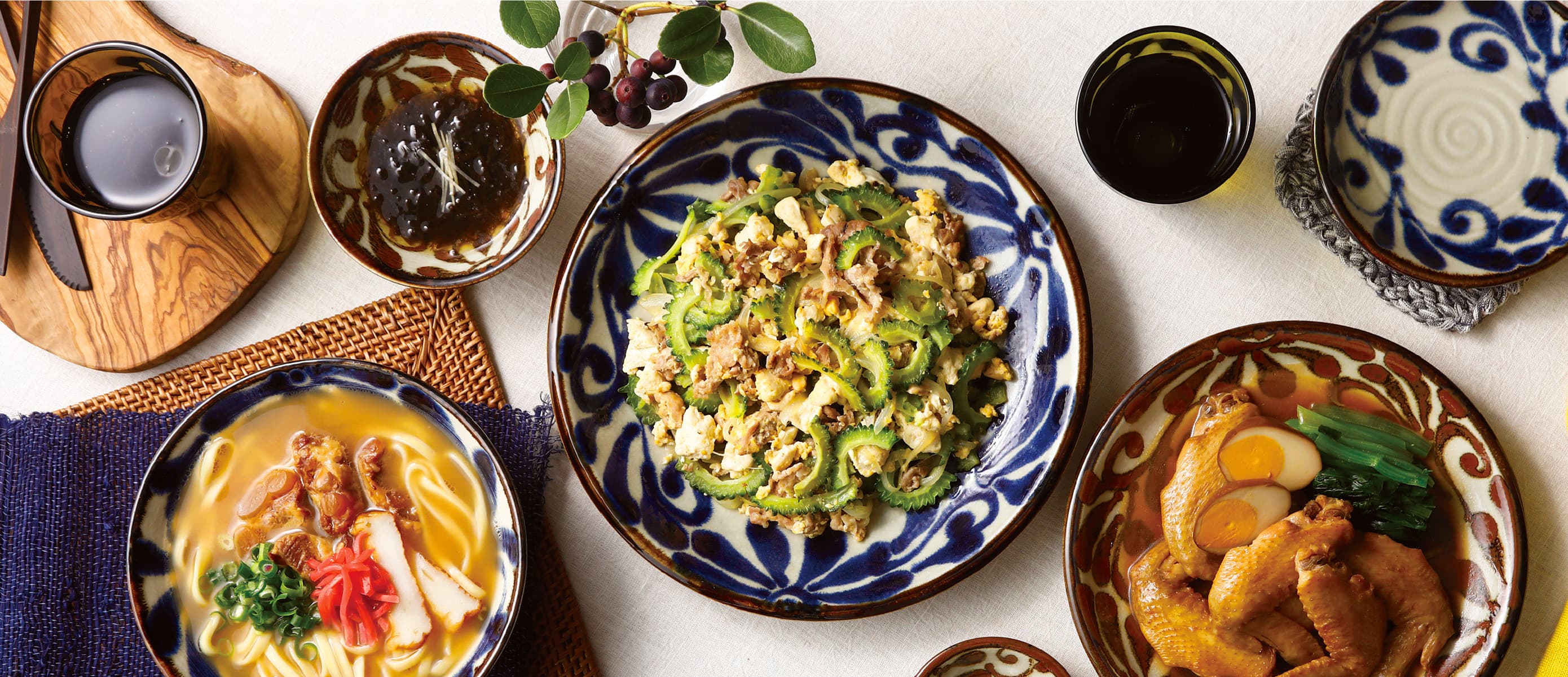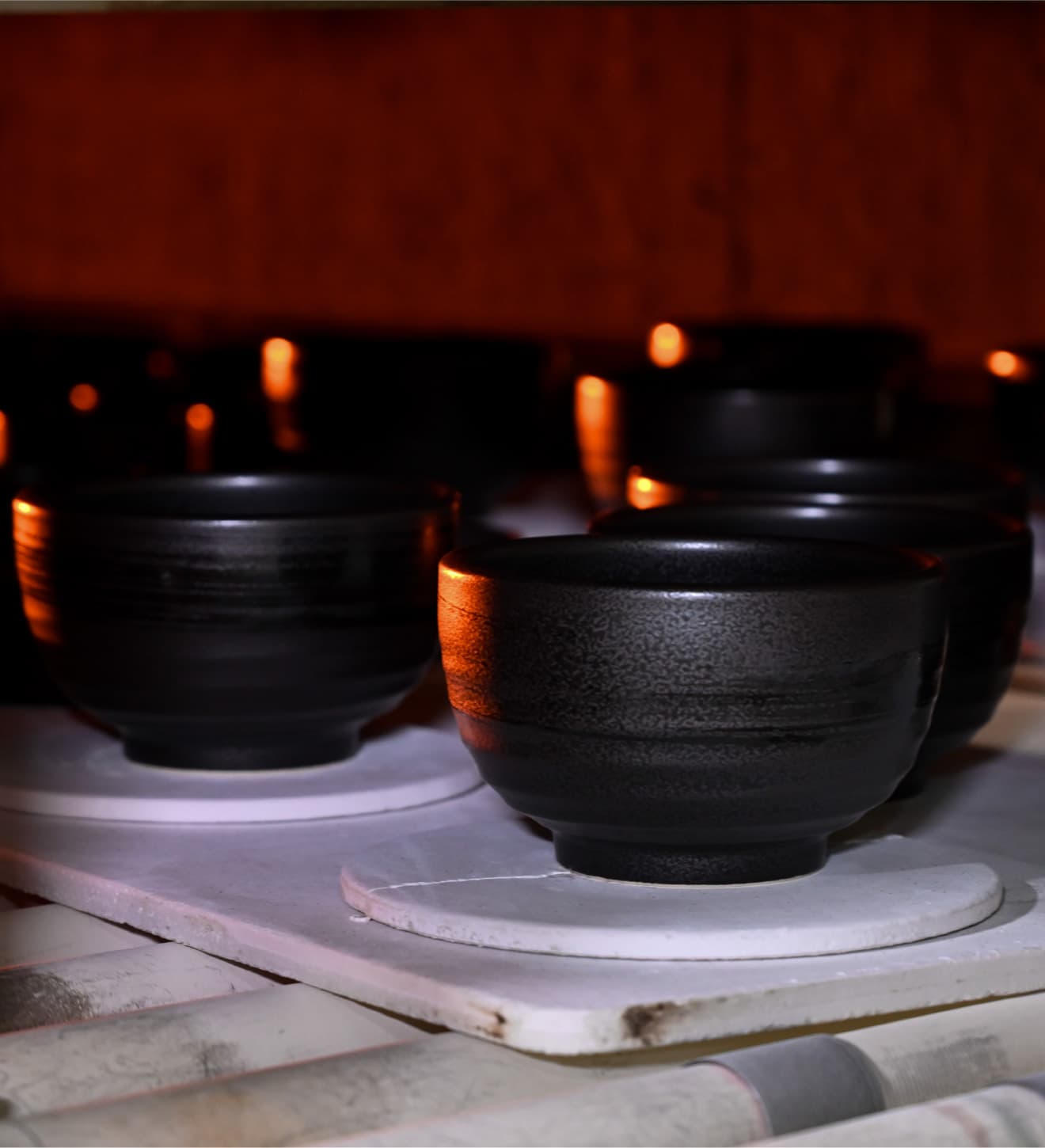 Keep challenging Minoyaki's possibilities
However, the pottery market in Japan has been shrinking in the past 30 years. "There is high awareness for Made in Japan products, particularly Japanese cuisine is gaining more attention globally. Tableware should be needed as Japanese cuisine has been gaining recognition. If we go after the global market, Minoyaki can still thrive." Says Kato. Ceramics manufactures aren't the only ones in this region but also suppliers who deal with raw materials such as soils, glaze and pigment concentrate in the Tono region centering around Toki city. "Here is the town of pottery which integrates technique, knowledge and facility. I'm proud of being here to support Japanese pottery culture. With this as motivation, I want to keep creating unique products." Minoyaki has infinite possibilities.
Discover The TOKI MINOYAKI
SHARE ON