TOKI MINOYAKI STORY

Unconventional and creative Minoyaki
Tatsuki gama
Masaki Kawai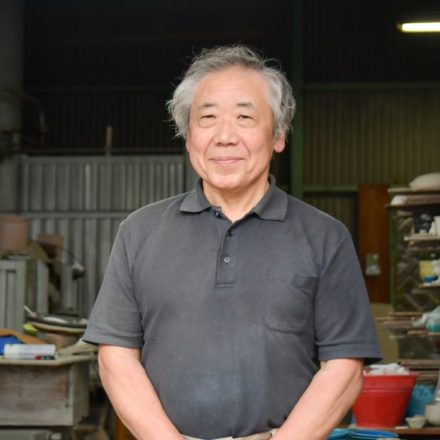 Profile
Tatsuki gama
Masaki Kawai
1606-7 Dachi-cho, Toki city, Gifu, 〒509-5401
TEL +81-572-59-8849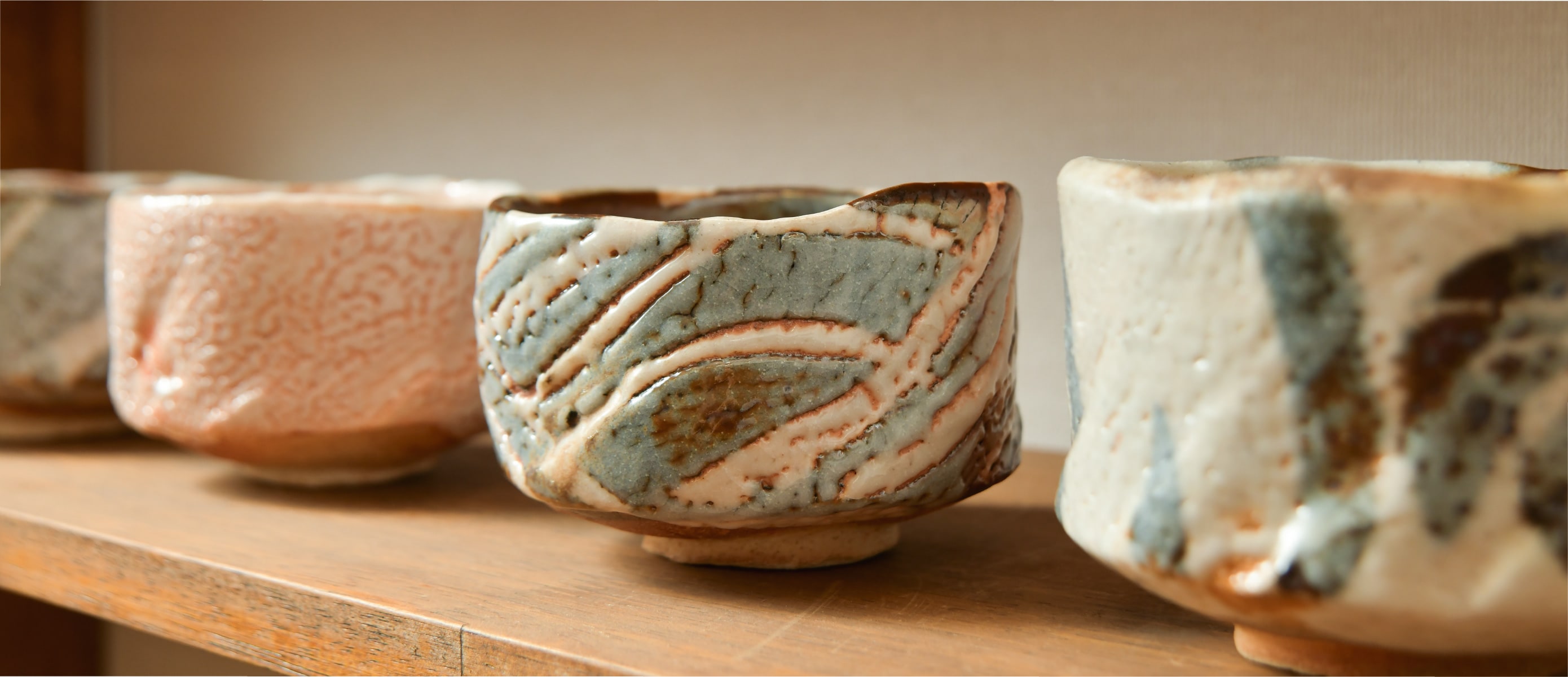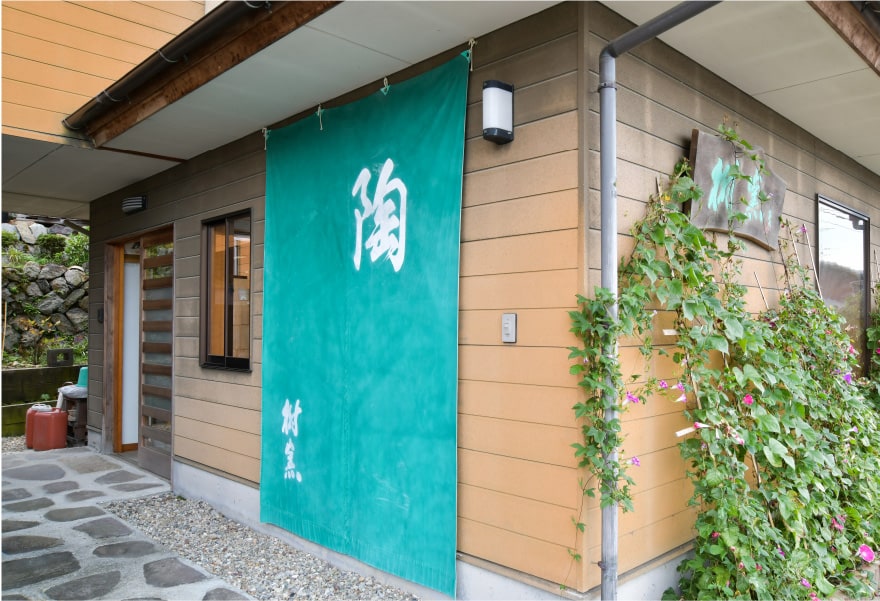 Mesmerized by works of masters, aspire to become one
Tatsuki gama, established by Masaki Kawai in 1975, is located in Dachi-cho, Toki city known for making Minoyaki bowls and it is where Kawai works alone in silence. "I have a passion for this. When I concentrate on work, I don't feel tired even if it's past midnight," he says. Kawai is an award-winning potter having attended numerous exhibitions. He started to learn pottery when he was 21 years old. It all started when he went to a Minoyaki exhibition at a department store, which showcased works by Kato Kozo who is designated as a Living National Treasure for his technique called Setoguro. "It was my first time to view pottery as art. I thought it was amazing." Afterwards, he studied pottery at a technical school and trained at a local potter and then established his own pottery "Tatsuki gama" at the age of 30.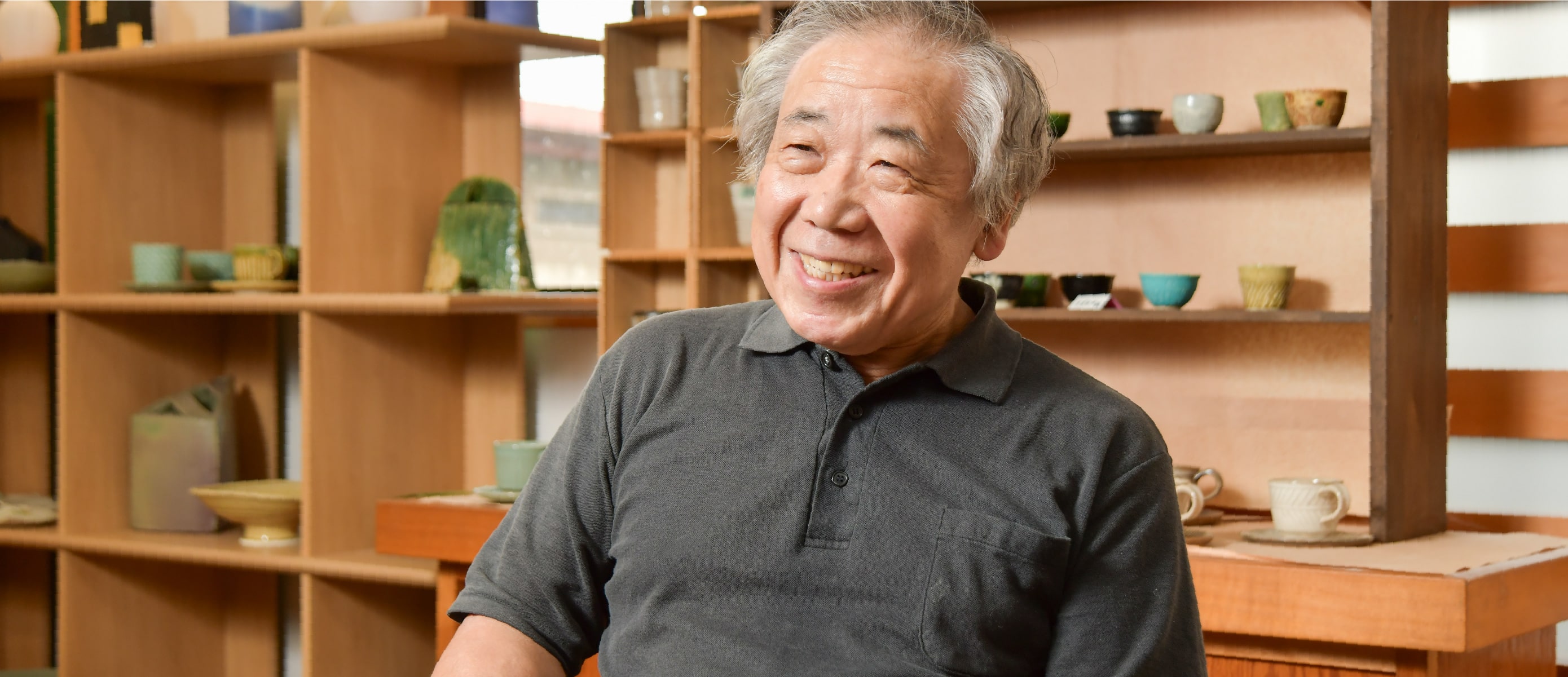 Traditional and Modern design fused into one
Kawai exhibits at "The Japanese New Art- Craft Exhibition" in spring and "The Japan Fine Art Exhibition" in fall every year and has won a prize many times. He has a peculiar way of not having a signature style and every time his design is completely different. "You only live once so might as well do what you want to do so I attempt new designs each time." He does consistently uses ash glazes in his works. Ash glazes are ceramic glazes made from the ash of various kinds of wood or straw. During the firing process, wood turns into ash in the kiln and pottery is covered in ashes, creating a texture on the surface. Depending on the firing process, the same ash glaze gives different results such as glossy or matt texture. Kawai tries to achieve a warm matt texture in his pottery. Although Kawai continues to make trial work, larger works such as those he submits to an exhibition cannot be redone. " I've had times when I felt l had failed on certain pieces since I change my style each time," he laughs. "But it motivates me for the next project."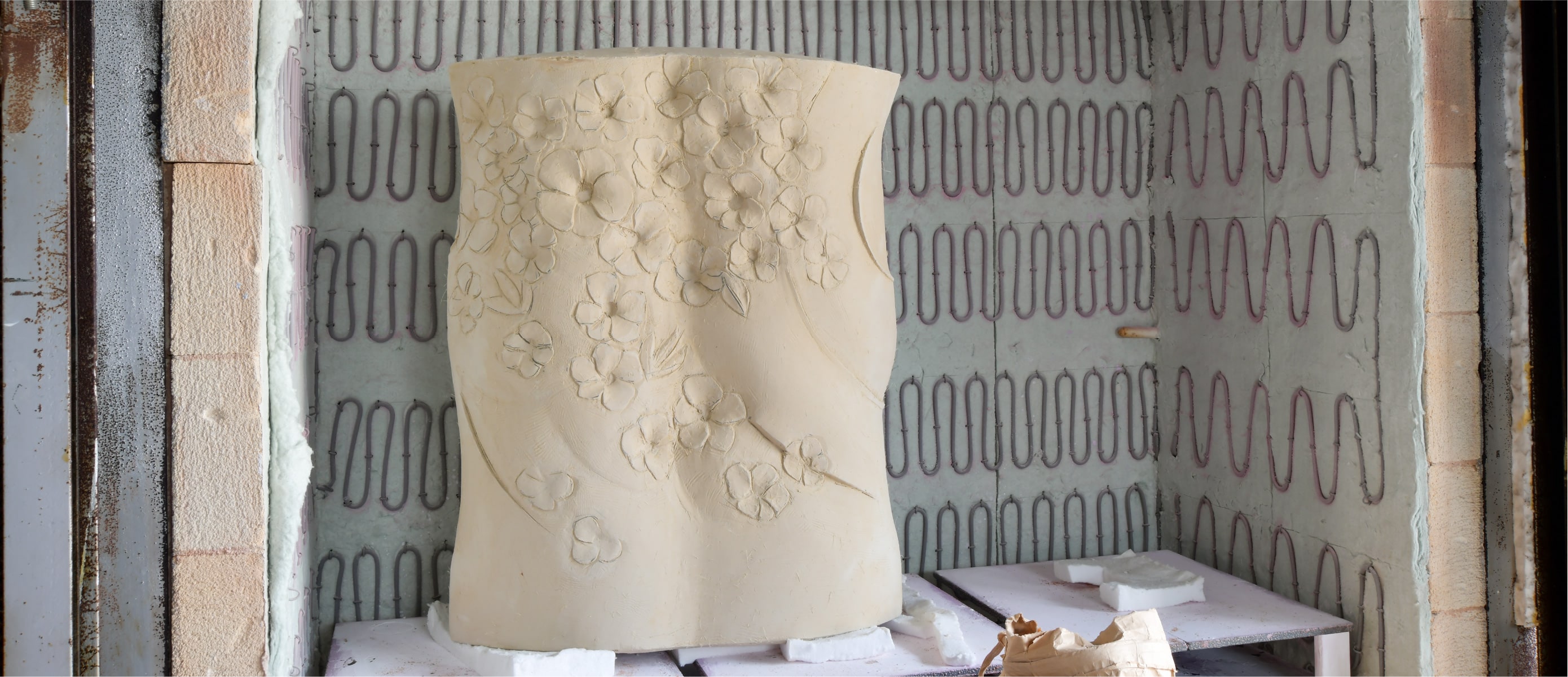 Expanding allure of Minoyaki art through everyday tableware
There is a gallery next to Tatsuki gama where Kawai produces and showcases ceramics for everyday life. There are many designs and colors of mugs, rice bowls, small plates, and vases on display. The Product lineup represents Kawai's unique free style. " I try to come up with new ideas and continue to make ceramics." Especially Oribe and Kiseto ware, which use traditional techniques of Minoyaki, stand out among them. "Since I have a pottery workshop in this area, I want to create ceramics particular to Minoyaki. But I'd like to make them using a modern style," says Kawai. He keeps traditional techniques but adds some unique design in his ceramics to fit modern dining such as mugs, which have artistic carving design and rice bowls, which have simple shaved decoration. Each ceramic has warmth, only achievable by hand and a unique style, which grasp people's hearts.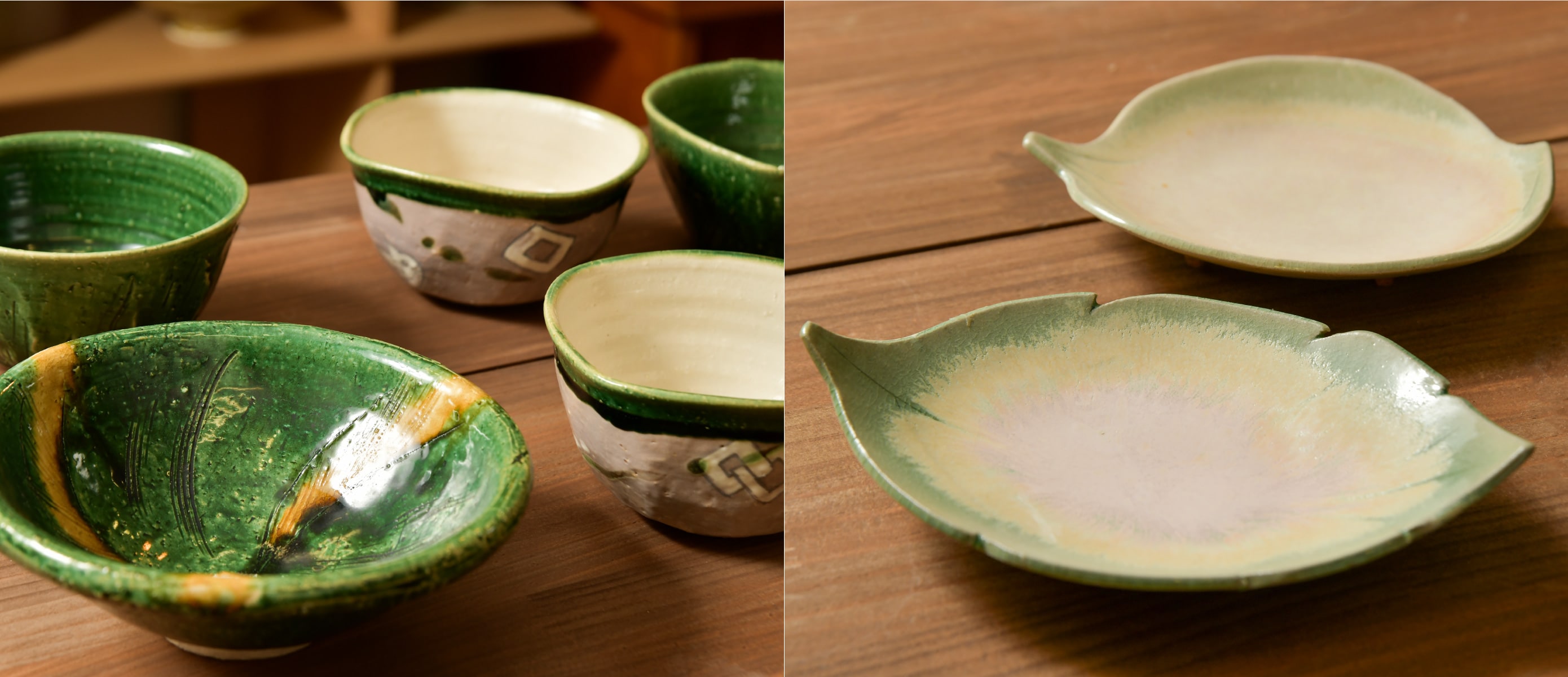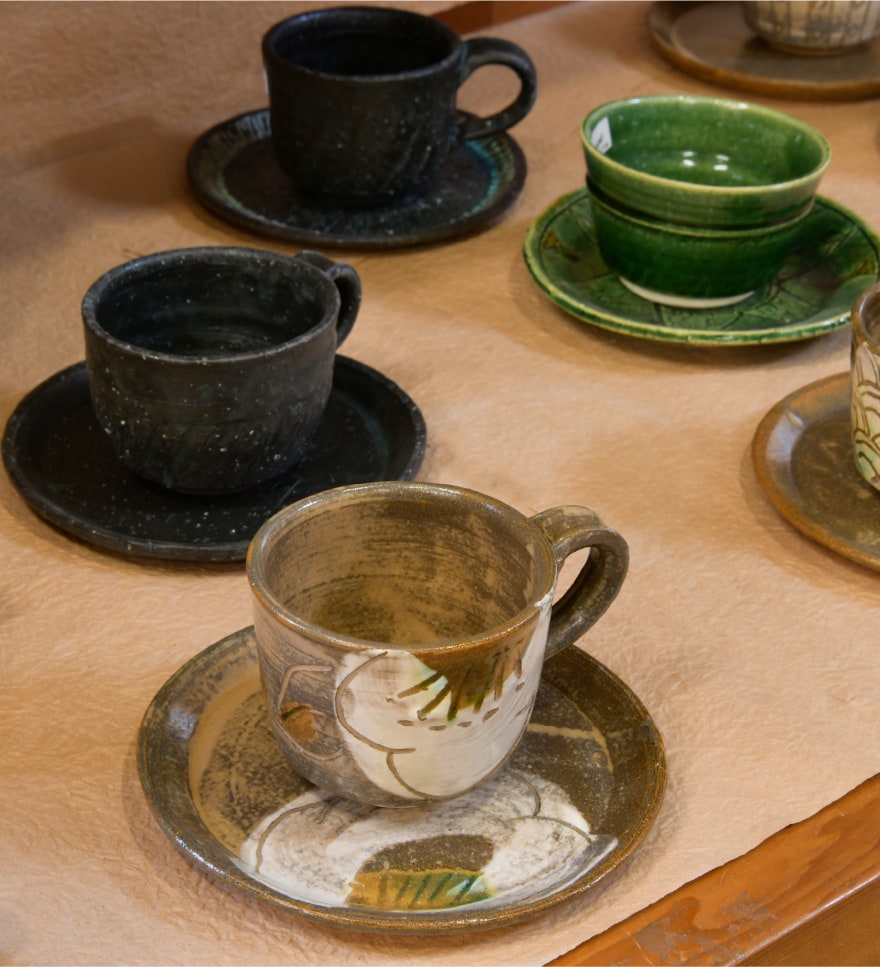 Striving to create new works
"Tradition of Minoyaki is a gift from our ancestors. I think in order to pass to the next generation, we should not only do what our ancestors did but we also have to make something new to fit in this day and age." Kawai who turned 70 years old still has desire and continues to create new products energetically. His goal is to release new work every year until he is 85. " Maybe my sense of pottery is getting weak, but anyway I want to make even small steps to create something new. I always think outside the box and challenge myself. Then I hope I could leave a mark on the pottery world." A potter who's dedicated his life to Minoyaki still has endless passion.
Discover The TOKI MINOYAKI
SHARE ON