TOKI MINOYAKI STORY

Delivering new Minoyaki fit for current demands
KAKUNAKA
Shiraishi Bunshin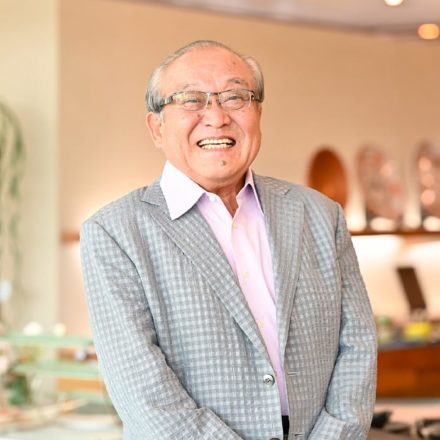 Profile
KAKUNAKA
Shiraishi Bunshin
2-3 Izumikitayama-cho, Toki city, Gifu, 〒509-5171
TEL +81-572-55-1200
http://kakunaka.co.jp/
Instagram
kukan_tousiki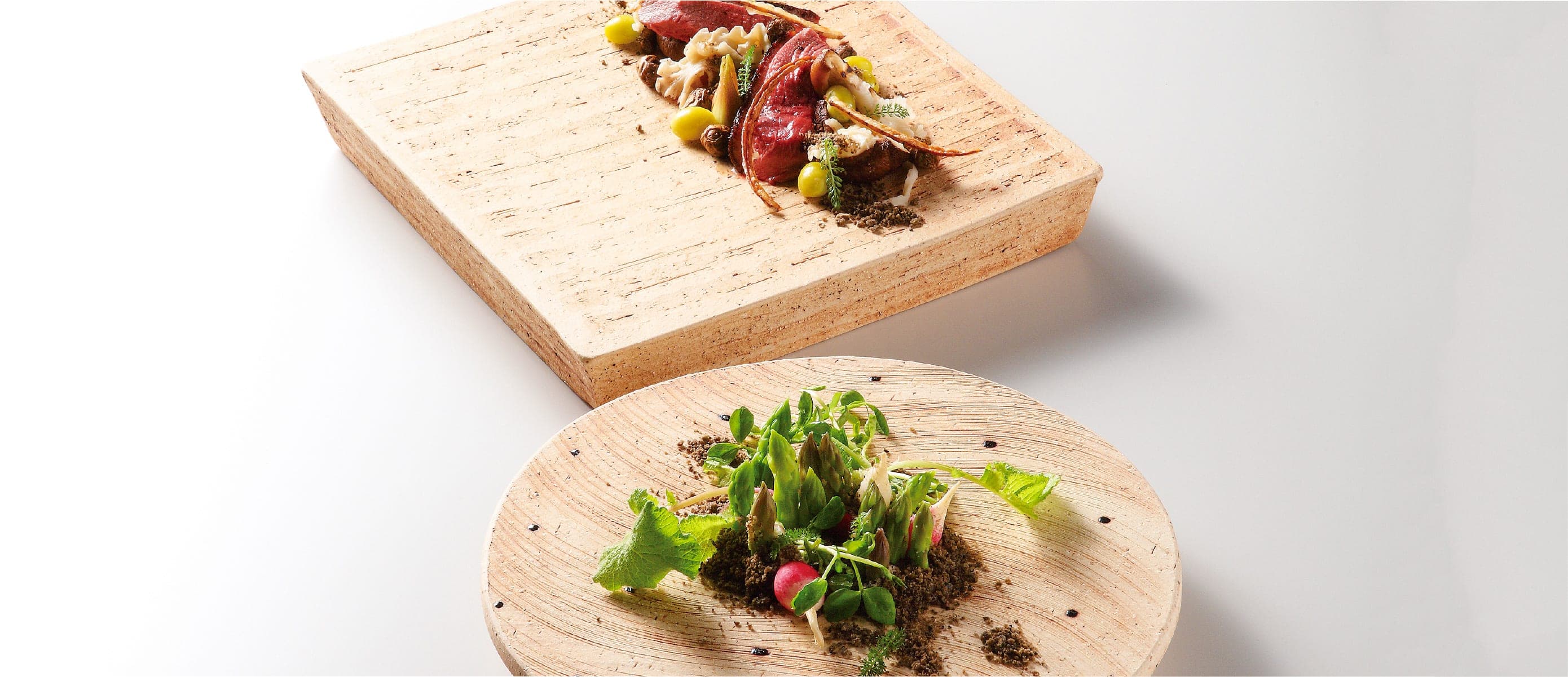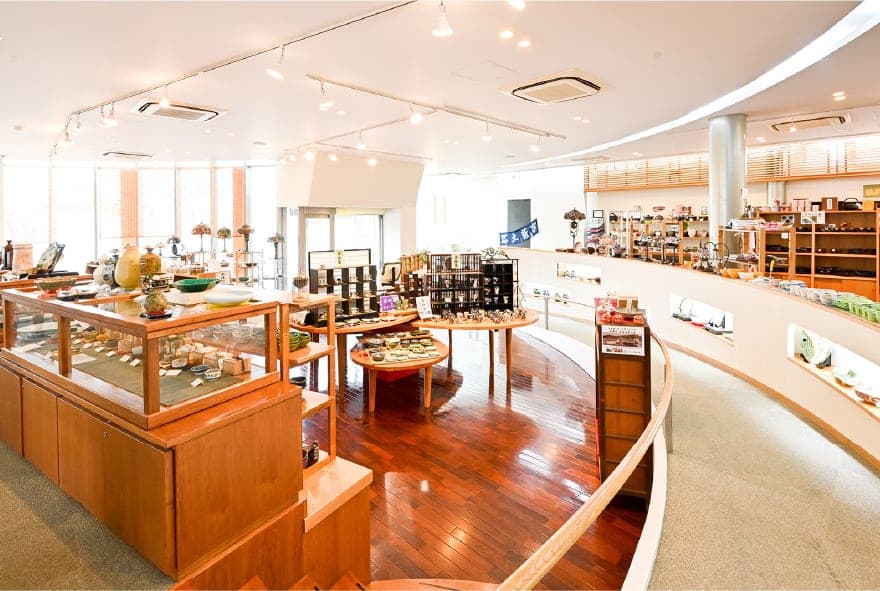 A Wholesale Company established 130 years ago focused on product planning
Oribe Hills is where more than 40 Minoyaki Wholesalers are gathered within a vast area. The history of Kakunaka, known as an old-established wholesales company, has started in1885, 1st generation president established the company as a ceramics manufacturer. Then, 3rd generation president started the wholesale business in 1893. He expanded the business gradually and focused on assortment of their own products such as Japanese, western and Chinese tableware besides distribution products. Assorting a wide range of products, Kakunaka grew the business as a major wholesaler. "Our corporative philosophy is to give the best satisfaction with sincere gratitude to the customer." Said Shiraishi Bunshin, 6th generation president. Kakunaka is putting effort into planning and development of their own products to create Minoyaki in response to the customer's needs. Kakunaka distributes their original products all over the country and recently has expanded its sales overseas due to increasing demand from foreign countries such as Hong Kong, Europe and United States.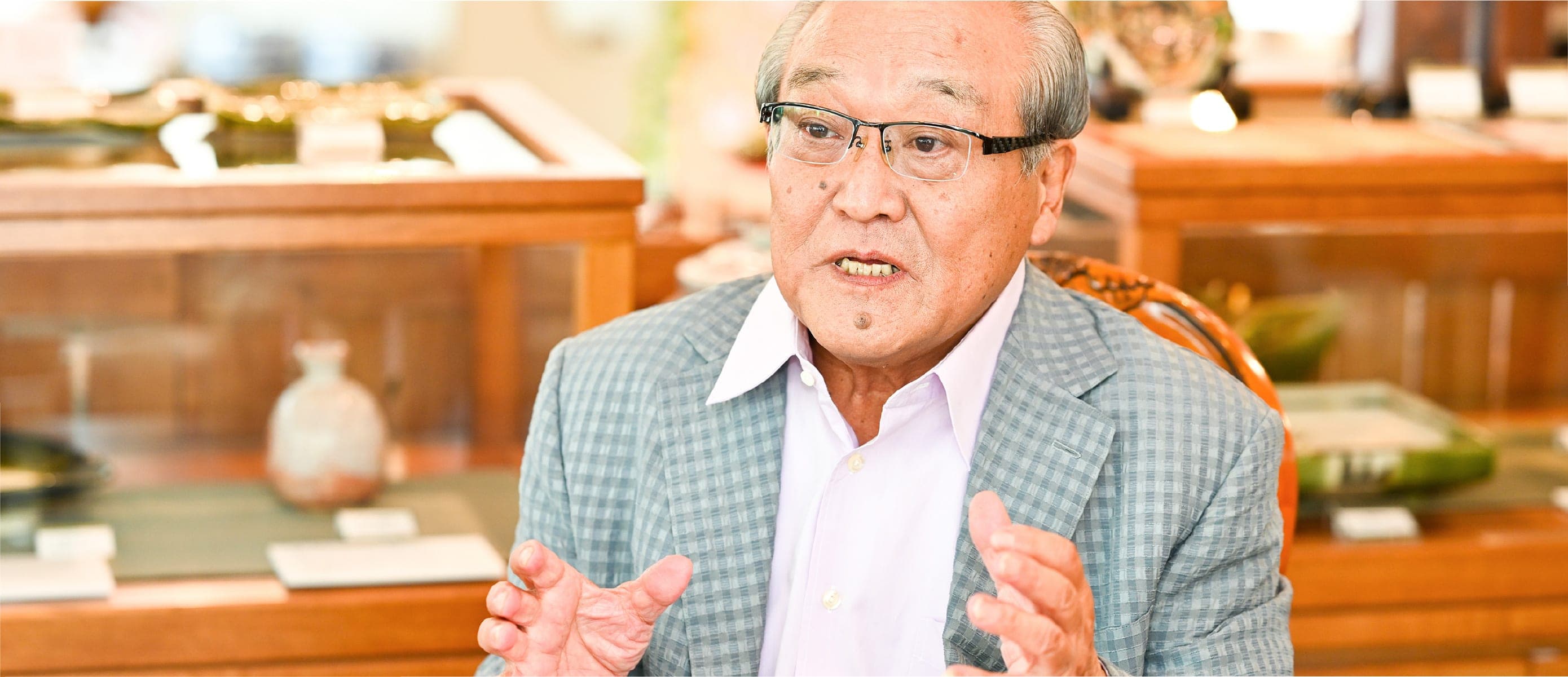 Modern age product planning with reliable manufacturers
"Development is our lifeline." Says Shiraishi. As soon as he became the president, he worked hard to develop their own products. He already set up a product planning department and hired a designer 25 years ago. At that time, there were no companies who hired dedicated designers amongst many Minoyaki wholesalers, but Shiraishi organized before others to create stylish products in a short period of time. One of the most important roles of wholesalers is keeping up with the trend, analyzing the customer response and market trend to request the manufacturer. That leads to ideas for the next new product. Takaki Hayashi in the sales department says, "We collect information from SNS and also magazines. It is important to catch the trend to create popular items." Furthermore, it is necessary to have good relationships with manufacturers which we have been building over the years. We know more than 300 manufacturer's characteristics well, so we can take advantage of each product. The new product is born when manufacturer's techniques and Kakunaka's idea match. Sometimes they consult with the manufacturer and make the pottery mold together.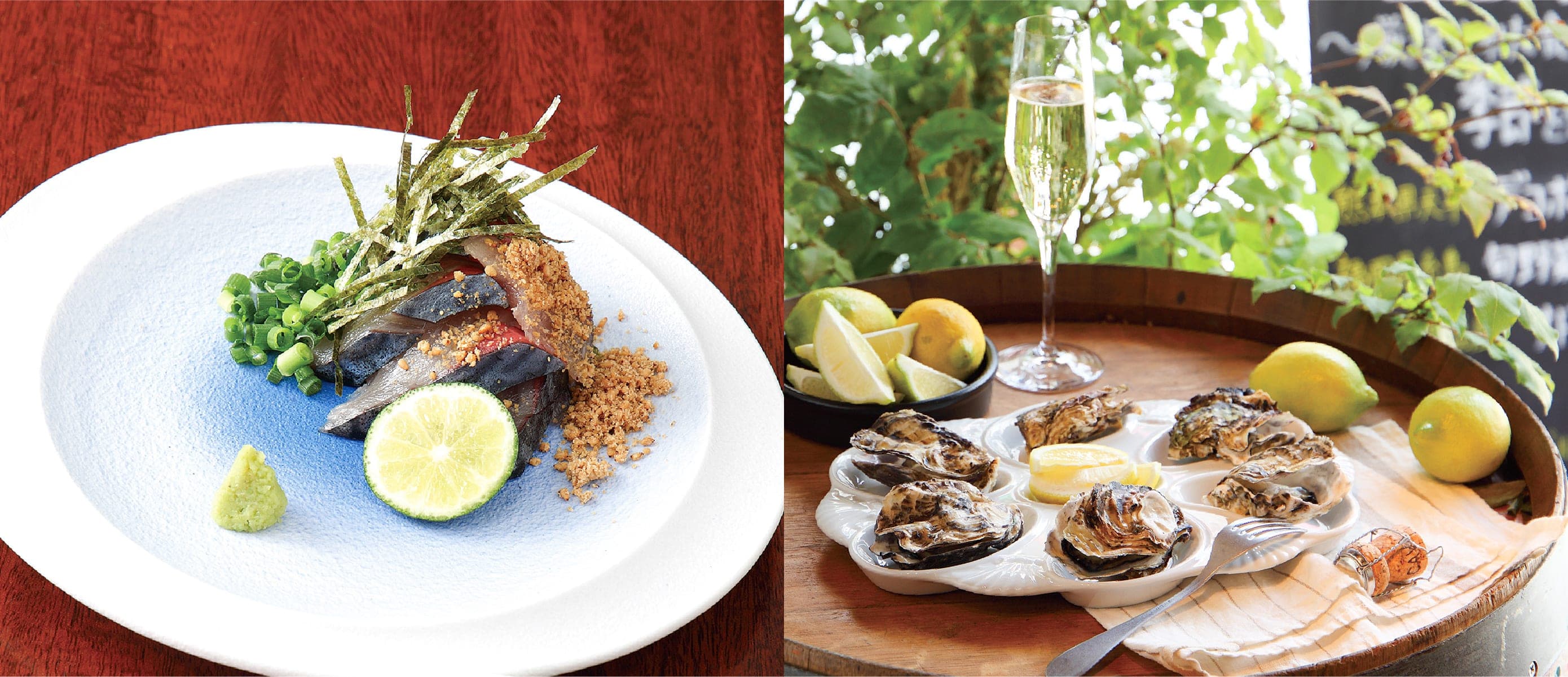 New creative pottery made without constraint from tradition
Kakunaka is handling about 10,000 original products now. Among a wide variety of products, they especially have great selection in Japanese tableware. However, food culture has been changing diversity in the past 10 years and the demand of western tableware increased due to new types of restaurants and bars opening. "Our starting point is Japanese tableware. But as time goes by, not only selling traditional Japanese tableware but also focusing on wide variety of tableware." Says Shiraishi. Thus, he launched new product named "Japan Fusion series" which merged features of Japanese and western tableware. He tried to express something never before seen by using Minoyaki's traditional Oribe glaze on very western-like flat plate. Then he realized when the dish is served it looks even better for both Japanese and Western cuisine. "If you change your point of view you can find new value. We keep thinking outside the box to create new products."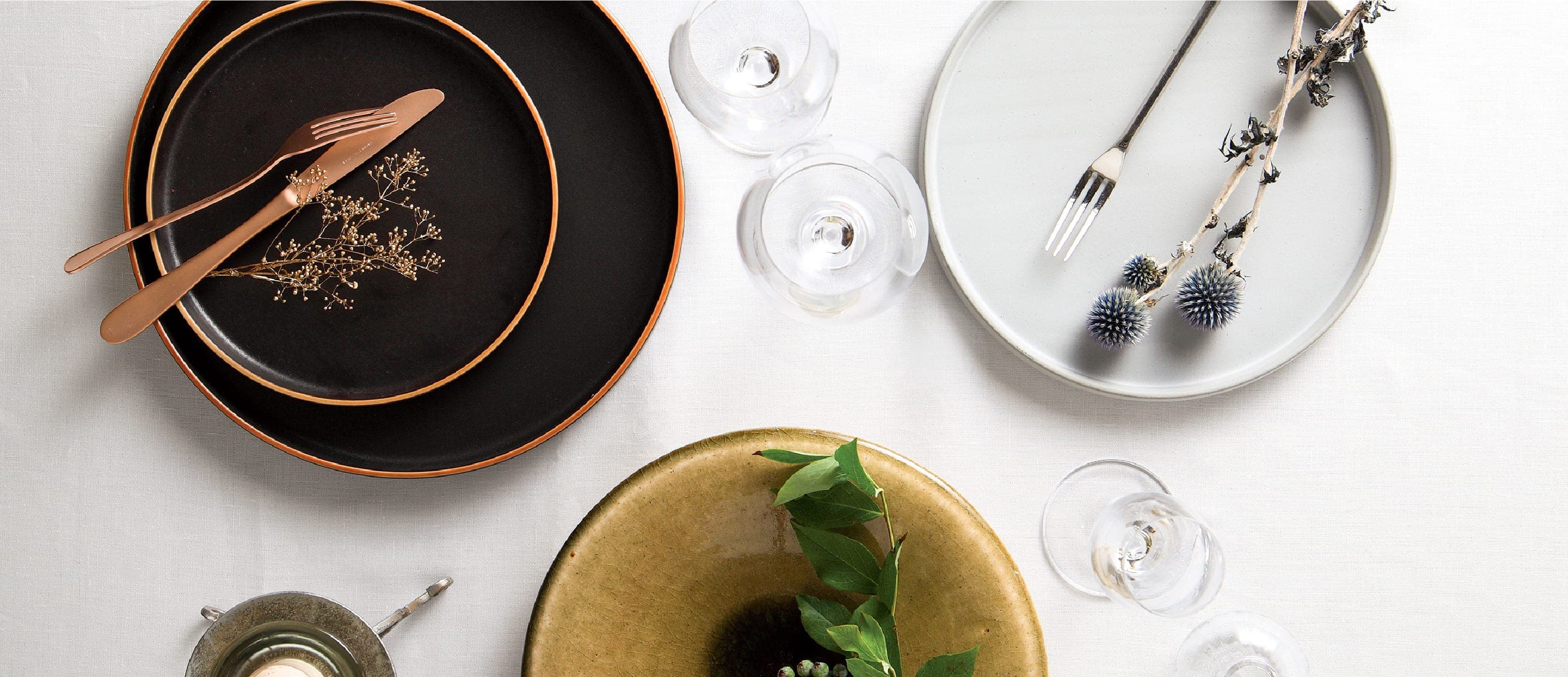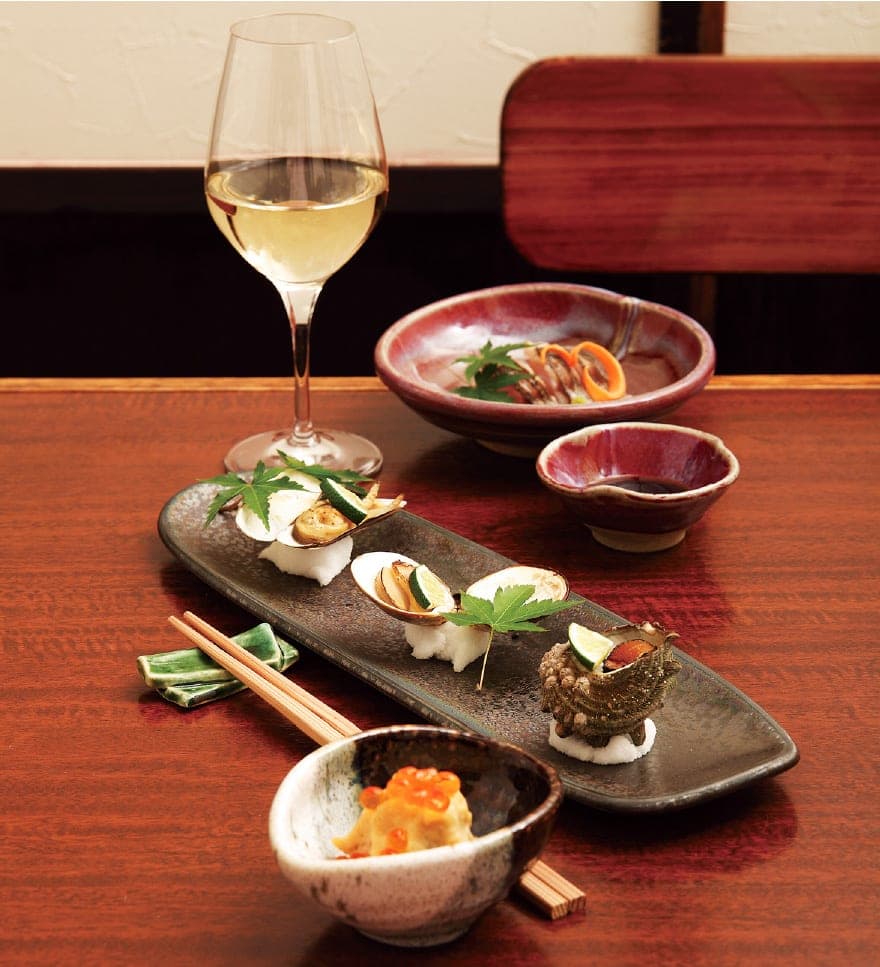 The place to see, touch and try to present the value of Minoyaki
In 2009, they opened the retail store "Kukan tousiki" to propose seasonal products to the general consumer. On the second floor, there is a showroom, "Pro stage". More than 10,000 tableware items for commercial use are on display at the 430 square foot spacious showroom. "I want to show the value of Minoyaki more, thus I keep thinking of something new to attract more customers to this store." Says Shiraishi. Recently he started a new event named "Showroom de Gohan" which means "Eat at Showroom". He invites food coordinators and participants choose their plate and present the food which the food coordinator prepares. Shiraishi wanted Participants to realize how Minoyaki is attractive through learning table coordination. "I continue to use this place to do workshops or rent out the space as a gallery to local potters." Says Shiraishi. His challenge to develop and expand Minoyaki business is not over yet.
Discover The TOKI MINOYAKI
SHARE ON